Visual Assets
By Sean Evans | Nightclub and Bar
July 01, 2011
Nightclubs always have been places to see and be seen, but the emphasis is falling more on the former as astounding advances in video technology continually are rolling out. Clubs now have entire banks of flat-screen TVs, massive walls chock-full of LEDs as well as VJs who oversee complex boards, controlling myriad flashing images to guests' delight. Even as it becomes more sophisticated, technology is becoming less expensive, making ease of entry into the field of spectacular video elements more feasible for any venue.
The result is that over-the-top dreams, such as 3-D imagery that's nearly holographic, now are a reality in some places. Imagine you want Rihanna to perform in your venue but, because of a conflict, she can't appear in person. She can shoot a special performance for your club with a stereoscopic camera and send it along. Pass out 3-D glasses to your patrons, and you can play the video through your LED wall with such clarity that guests will never know Rihanna wasn't really on the stage. Sound far-fetched? It's precisely what's happening at LIV in the Fontainebleau in Miami Beach. And while LIV is one of the highest-grossing clubs in the nation – ranking seventh on the 2011 Nightclub & Bar's Top 100 – progressive clubs of any shape and size can follow its lead and craft a program that works for their budgets.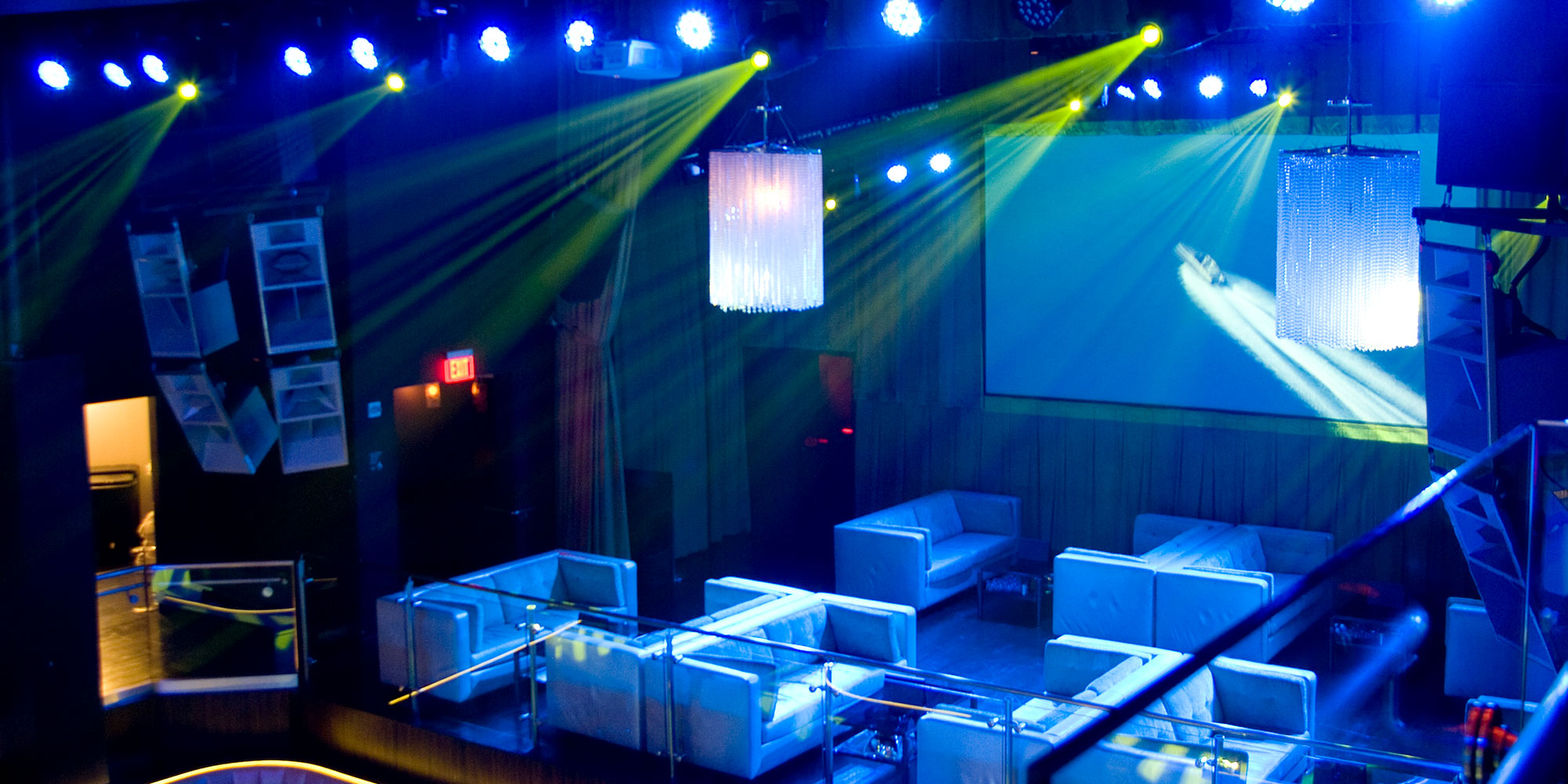 3-D Dreams Come True
"We're the first club to have a 10-millimeter LED wall," Luis Dreams, resident VJ at LIV, says. The 10 millimeters refers to the distance between each individual LED; closer lights mean higher resolution images. "Because of our super high-res, we're going to be leaving the two-dimensional video world behind. Most of our 3-D will be original content I'm shooting myself. I have a great coalition with the best 3-D animators all over the world, so we're going to be folding that into the mix."
Dreams has a foot up on anyone looking to break into the 3-D realm because of the production aspects he brings to the table.
"I've got my own hologram stage," he laughs. "Think of 'Star Trek' and their hologram deck. It's kind of like that."
The 20-foot-by-10-foot LED wall, which was installed in April, cost about $120,000, but the investment already has proved to be worth the price tag.
"If I shoot a dancer on my stage in stereoscope, then play it on the LED wall, which is behind the stage, it looks like she's literally walking across the stage. The effect is so hyper-real, it's insane," Dreams says.
Dreams' setup at LIV includes two Pioneer CDJ-2000 professional multi players, a Pioneer DJM-2000 mixer, an iPad, a Macbook and a Mac Intel processor tower as well as Serato and Modul8 VJ software designed for real-time video mixing and compositing.
"Because we use Modul8, we have more layers to play with," Dreams explains. "Modul8 has a ton of plugins, and we'll be able to do 3-D mapping live on the stage, which is crazy, and also why I'm in love with our new setup."
"I am aware that my setup is an overkill, but this setup is what allows me to overkill our visuals at LIV parties," he notes.
Imagine how Dreams will feel a year from now: "We're working with a subcontractor who can get us the 3-D imaging without patrons having to wear glasses. We think we can make it work."
Lights, Camera, Action!
However, not everyone with an LED wall aims for the 3-D effect. Marquee Nightclub & Dayclub in The Cosmopolitan in Las Vegas has a 40-foot LED wall, too. It's not capable of displaying 3-D images but "we have a scrim, which goes in front of it, and we could project 3-D onto that," co-owner Jason Strauss says. "But we don't think our clients should be in 3-D glasses. Our crowd goes there to be seen and see others, and when you're wearing glasses, it takes away from that whole premise."
Instead, Marquee's LED wall – a collaboration between LED panel-maker Sonova and renowned architect David Rockwell – was designed to create an electronica festival-like stage inside the nightclub.
"We saw the amazing popularity of these shows growing on the West coast, and our goal was to replicate the feeling you get watching an act there in our club. We didn't even think about [the return on investment]," Strauss shares, noting the whole stage – including the LED wall and its controls – ran close to $3 million. "We think about delivering an experience you can't get anywhere else in the world. If you can do that, the money will follow."
Part of that experience is making sure everyone can see what's happening on stage. "Since Marquee has to have world-renowned DJs like Benny Benassi, Kaskade and Erick Morillo, we sell a dramatic amount of tickets. If they want to dance for a few hours, then check out our pool deck, which is open during the club hours, we don't want them to feel like they're missing anything," Strauss says. Therefore, management installed a projector screen poolside, and each night, a live feed of the main stage allows guests to get in on the action.
Marquee's system actually has the ability to shoot all around the club, if management so chooses.
"We have cameras on wires and pulleys, much like networks do for NFL games," Strauss says, adding that the system is used sparingly. "It's perfect for someone's birthday or if celebrities or our dancers do performances from their table. We can then have that visually on the stage. If you wanted to walk around the club, I could follow you everywhere with the camera. Very few people have seen anything like this in a nightclub, and they're quite impressed by the technology."
Seeing Double?
San Diego's FLUXX – named Nightclub & Bar 2011 Best New Nightclub of the Year – uses a unique function of its two DL.2 projectors: video recording and playback.
"We have the camera shoot the DJ spinning or our go-go dancers, and then we'll play it back behind them, which is a crazy effect that people love," says Dave Renzella, a partner with RMD Group, which owns and operates FLUXX.
Instrumental in creating FLUXX's vibe and ethos, the $35,000-per-unit DL.2s project onto circular screens on the sides of the DJ booth.
"Our whole proposition is that our club's décor changes every few months, and the ability to show images helps each of our motifs. Right now we're doing FLUXX*ADELIC, so we're showing psychedelic, trippy images on the screens with spinning owl heads and '70s-style mushrooms," Renzella says.
Additionally, the DL.2 heads can be spun around and project onto the main bar across the room.
"We can make it look like it's raining on the main bar, which looks very real," Renzella shares.
The audio/video system – designed by Stephen Lieberman of SJ Lighting and priced around $100,000 – was a highlight of the club when it opened in March 2010. Lieberman worked closely with the contractors and designers to custom-build a truss to hang the projectors, lights and LED elements. An on-premise lighting technician running a grandMA2 board, which allows flexibility in the media programming, controls all of the elements, including the projectors.
"We hosted a birthday party for a San Diego Chargers player, and we had an audio loop announcing him as he walked in while our projectors showed some of his plays, his jersey number and some birthday wishes in a visual loop through the DL.2s. We ran it all through the grandMA2 board," Renzella says. "We love having the ability to do that for target events. It makes the system entirely worth it."
As with anything else in designing a club, the investment in high-flying video features must be weighed against more than the "wow" factor. These and other clubs around the country are finding that such investments are paying off in a heightened experience that keeps guests coming back to party – and spend. NCB