SHRINE at MGM Grand at Foxwood
By Sean Evans | Nightclub and Bar
November 17, 2011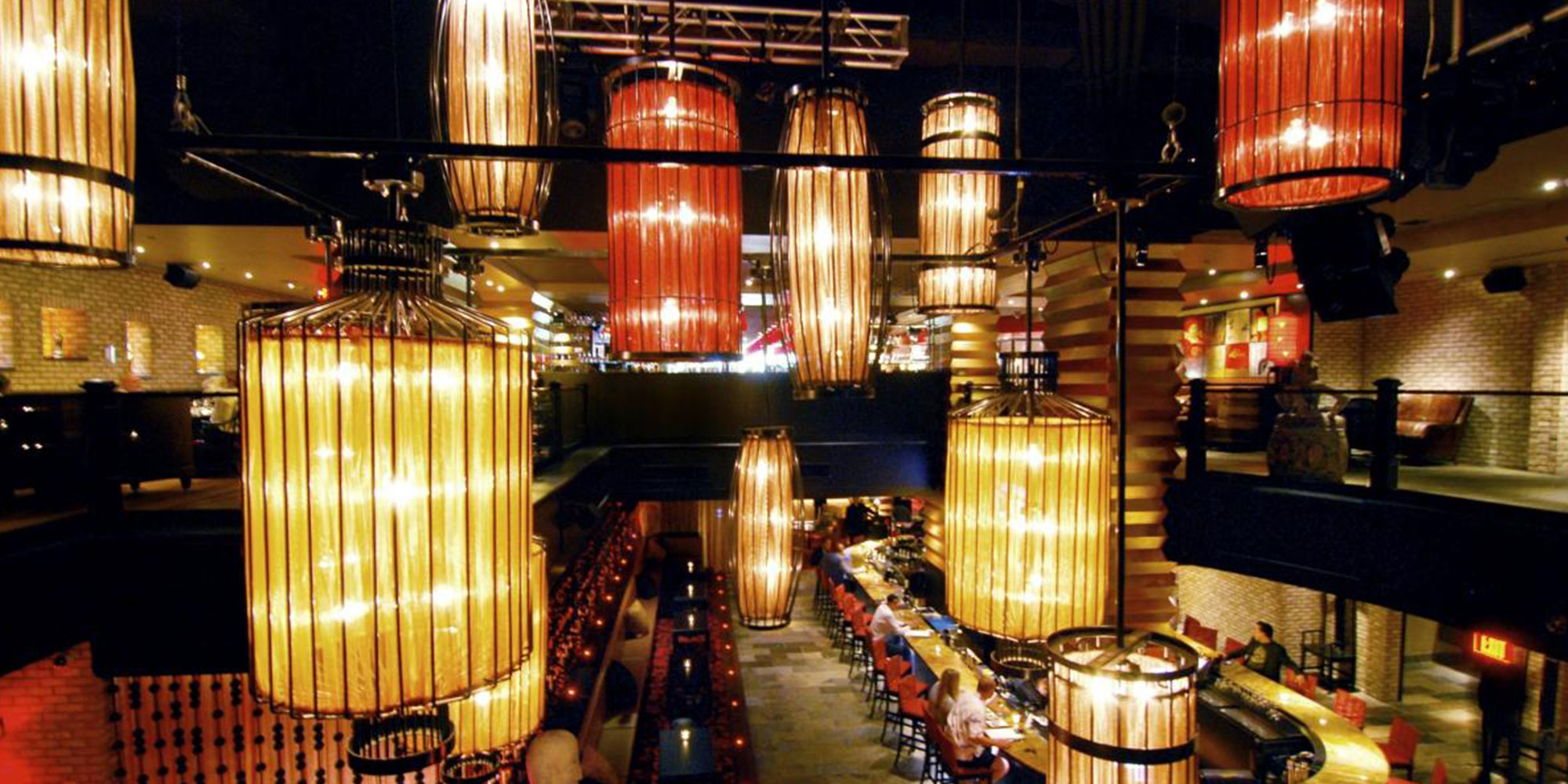 Name of Club: SHRINE at MGM Grand at Foxwood
Location: Mashantucket, Conn.
Square Footage: 21,000
Capacity/Seats: 1,200
Open Date: May 17, 2008
Website: www.shrinemgmfoxwoods.com
SHRINE at MGM Grand at Foxwoods brings a Las Vegas-style nightlife experience to the MGM Grand at Foxwoods in Mashantucket, Conn. The space embodies a powerful blend of Asian inspiration and style with a touch of smoldering decadence. The nightclub features two outdoor fire-pit terrace spaces, 30 VIP bottle-service tables, two full-service bars and a frozen vodka and Champagne bar. SHRINE's massive ceremonial doors mark the entrance to the club, which boasts light-toned brick walls, Ziggurat columns with a gold-foil finish, large Asian shade light fixtures and numerous ancient Asian artifacts, hand-selected by owners during trips to the Far East.
All staff members, including bartenders, VIP cocktail servers, security and managers receive extensive training in their respective positions and customer relations to ensure all patrons have a quality, enjoyable entertainment experience. Servers, bartenders and managers are TIPS certified, and Big Night Entertainment group has a long history of promoting from within and retains a number of long-standing employees.
SHRINE's drink menu features an extensive selection of unique Asian-themed classic and creative cocktails and premium bowls, including The Emperor Cosmo (Gekkeikan sake, Absolut Mandarin, citrus, cranberry) and the Blushing Geisha (Grey Goose La Poire, St-Germain, grapefruit, cranberry). The club also serves an extensive selection of red, white and plum wine and Champagne and sparkling wine. Servers are knowledgeable, speedy and customer-oriented.
SHRINE boasts a state-of-the art custom Funktion One Sound System and DJ booth, which is one of the best the industry has to offer. SHRINE's ambiance is enhanced with dimly lit VIP areas and a dance floor that features a Steve Lieberman-designed lighting system and a 6-watt multicolor laser that bounces around the room, hitting strategically placed mirrors. An Axon media server displays video content on screens throughout the nightclub while snow machines create a sexy mist.
SHRINE ownership, management and staff strive to create the ultimate entertainment experience for guests and consistently implement new features and technology to keep the club fresh, enticing patrons to return regularly. Every weekend, SHRINE brings the hottest DJs from across the nation and around the world to the club, including Steve Aoki, Chuckie, EC Twins and others. Additionaly, the club often hires and attracts a number of A-list celebrities, including "The Real Housewives of New Jersey" star Melissa Gorga, the entire 2010/11 Boston Bruins Stanley Cup championship team, pop star Marc Anthony, "Jersey Shore" star Pauly D and other current celebrities, creating an unrivaled nightlife experience for guests in New England.
A beneficiary of its prime location in the middle of America's largest resort casino, clubgoers never know who'll show up at SHRINE — celebs out partying or famous performers hanging out after their big Foxwoods shows. And SHRINE is also on the leading edge of customer payment technology; it recently launched Tabbedout, a secure mobile payment solution enabling patrons to open, view and pay their restaurant and bar tabs using smartphones. The club is always testing new technologies that enhance the customer experience.