Las Vegas Gets Electric At Circuit Grounds Stage
By Meghan Perkins | Live Design
July 31, 2018
Stephen Lieberman led his team at SJ Lighting in production design for Circuit Grounds Stage at Electric Daisy Carnival Las Vegas—a production SJ Lighting has been a part of since 2001—held at the Las Vegas Motor Speedway May 18-20.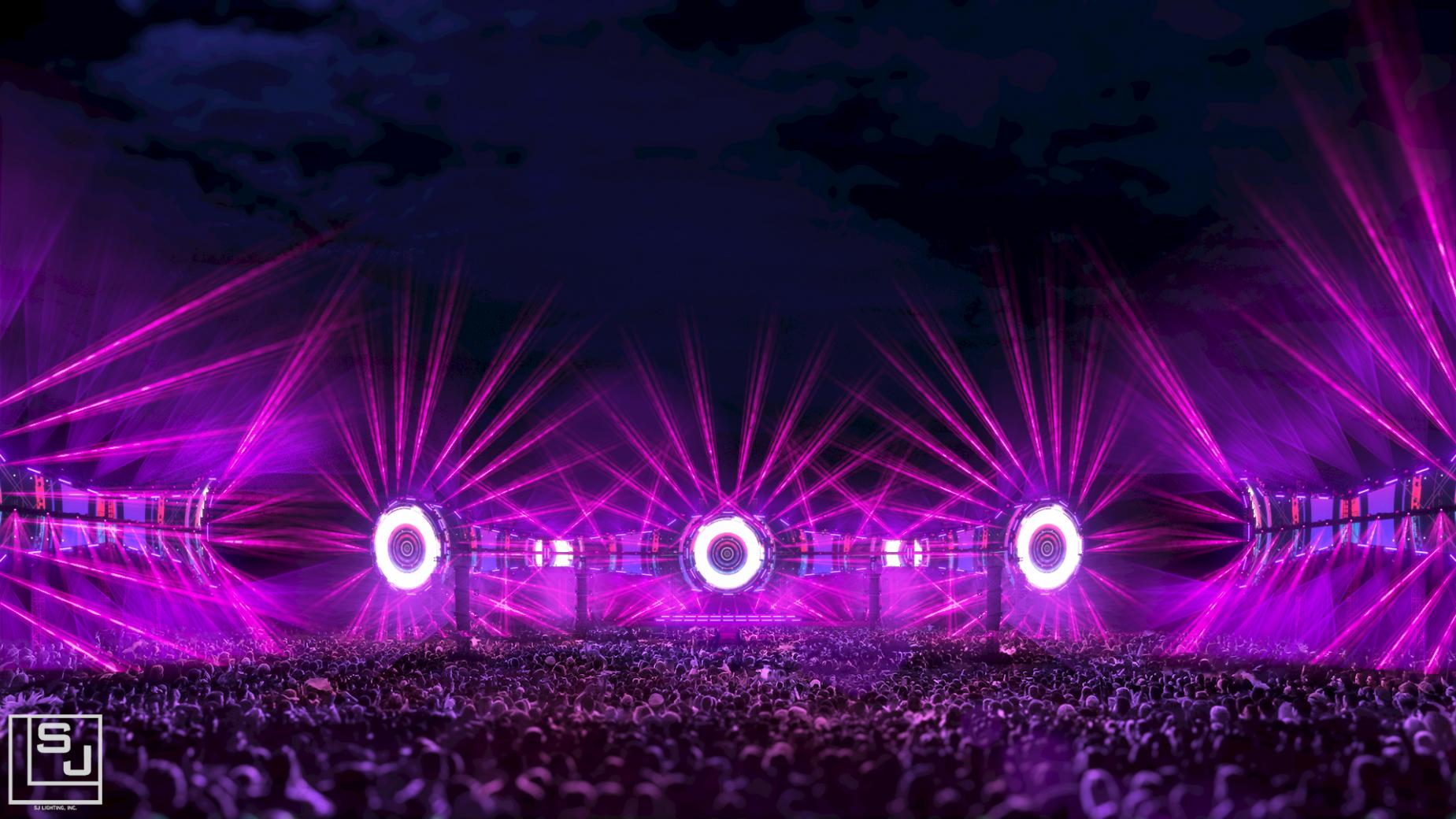 As one of the main stages, Circuit Grounds relies less on scenic, and more on production. "It's overwhelming," says Lieberman, "with large-format lighting and video that is very in your face. It is a very technologically advanced aesthetic with a very aggressive electronic feel. As the name reflects, Circuit Grounds is edgy, and you feel like you just stuck your finger in an electrical socket."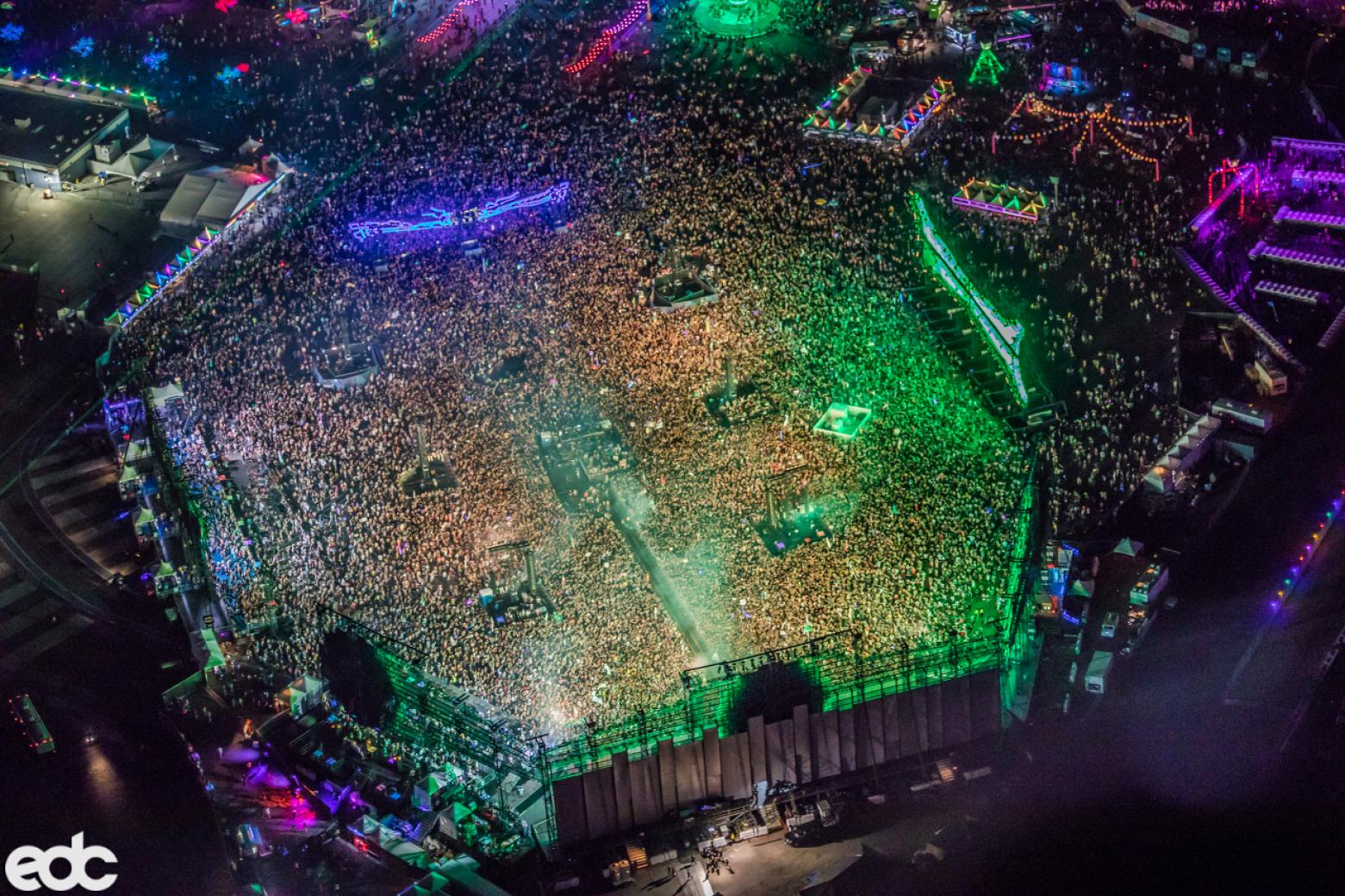 Some of the top DJs in the world perform on Circuit Grounds—which is 400' wide and goes back 600'—so SJ Lighting had to accommodate 40,000 people in a full surround environment. "Last year, we had a tower based design, and we modified that as we toured EDC through different cities and countries. This year, it was time for a change," Lieberman explains. "We spent a lot of time going through design concepts to come up with something that not only that would be massive and keep up with what we've been doing for Circuit Grounds in Las Vegas, but something that we can also scale and get it built with commodities that are available in other countries. There is that delicate balance between the design and what you want to produce and knowing that it can be produced when we take it to Mexico or Argentina."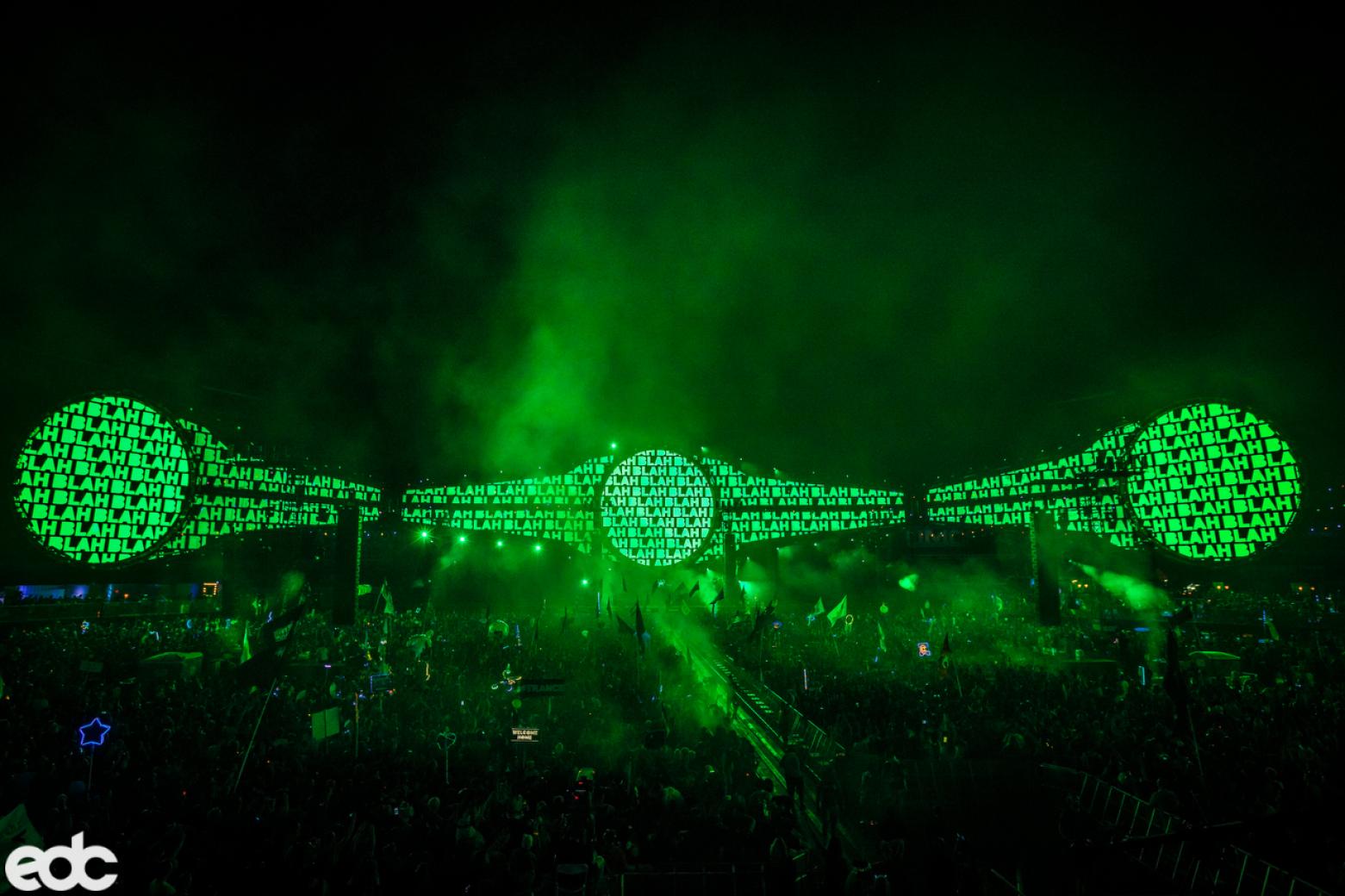 The geometry of this year's design is seamless. Circuit Grounds has three 50' diameter circles connected by what SJ Lighting calls "the dog bones," with lighting edging the massive video screens. "The inside of all these details is mixed between high-res and low-resolution video surfaces, and then all the edge detail and framing of these screens are all the lighting positions," explains Lieberman. "If you turn the video off and keep the lighting on, the lights highlight the shape of what's going and vice versa, so there's nothing in conflict."
The fixtures are not specific to a location. "We are a big believer in even distribution of all the fixtures," says the production designer. "If I turn on just the spot fixtures, you're going to see full coverage of fixtures throughout the entire design, and that philosophy applies to every fixture type, whether it is the spots, the washes, the beams, the strobes, the LED strips, the blinders, whatever it may be. I want to know that I have full looks for every single one of these fixture types. The number of each of the types are all within range of each other because we are covering the entire place with them."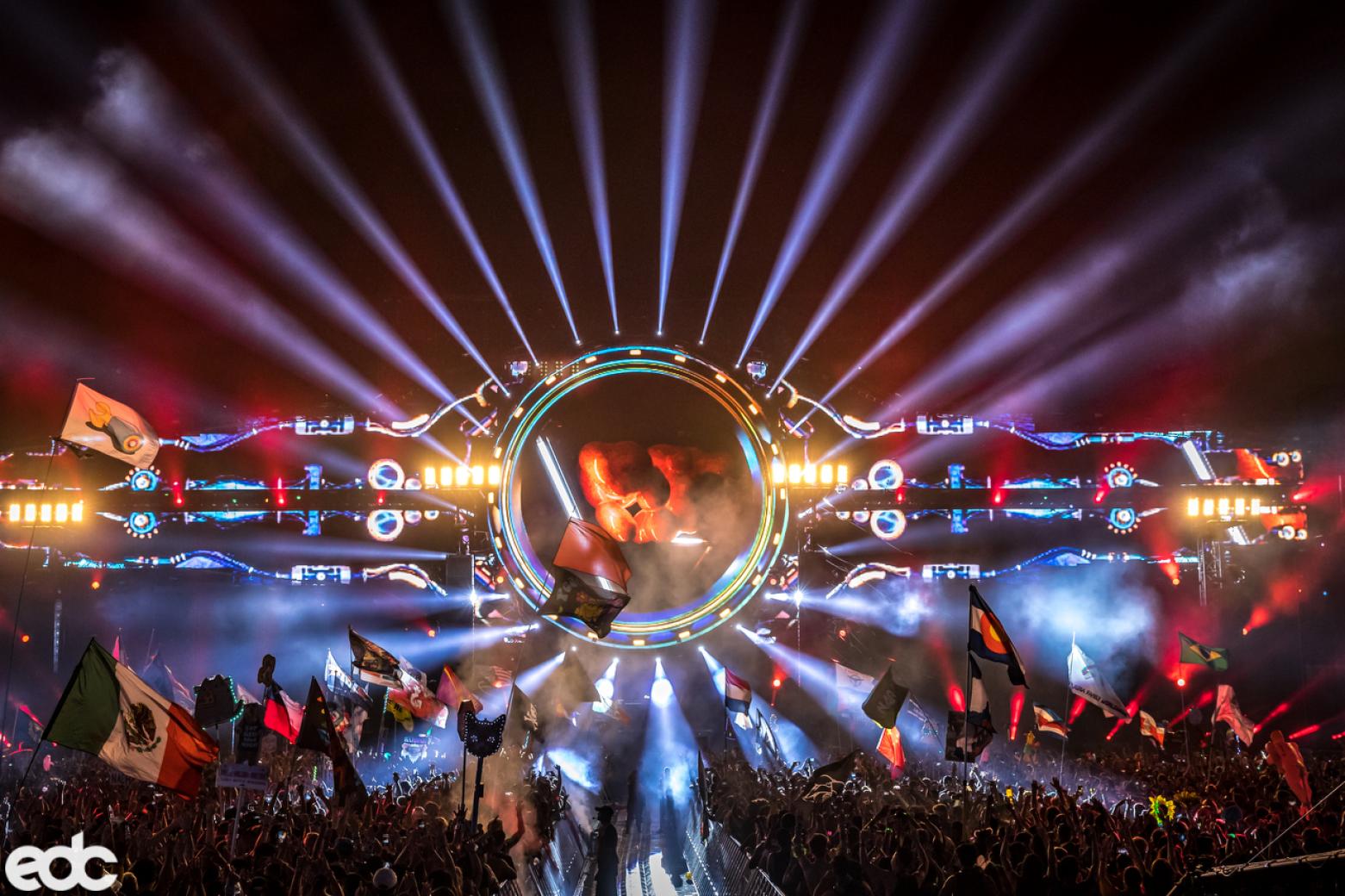 The Las Vegas lighting rig included 124 Martin by Harman Mac Viper Profiles and 176 Atomic 3000 Strobes, 164 Robe Pointes, 36 Philips Vari-Lite VL3500 Wash FX units, 162 Philips Color Kinetics ColorBlaze 72 fixtures, 102 Elation Professional Lumina Strips, and 38 Eurolite STP 10 MKII Strips. Twelve DF-50 hazers from Reel FX provided atmospheric effect. Lighting was controlled on an MA Lighting full size grandMA2 console.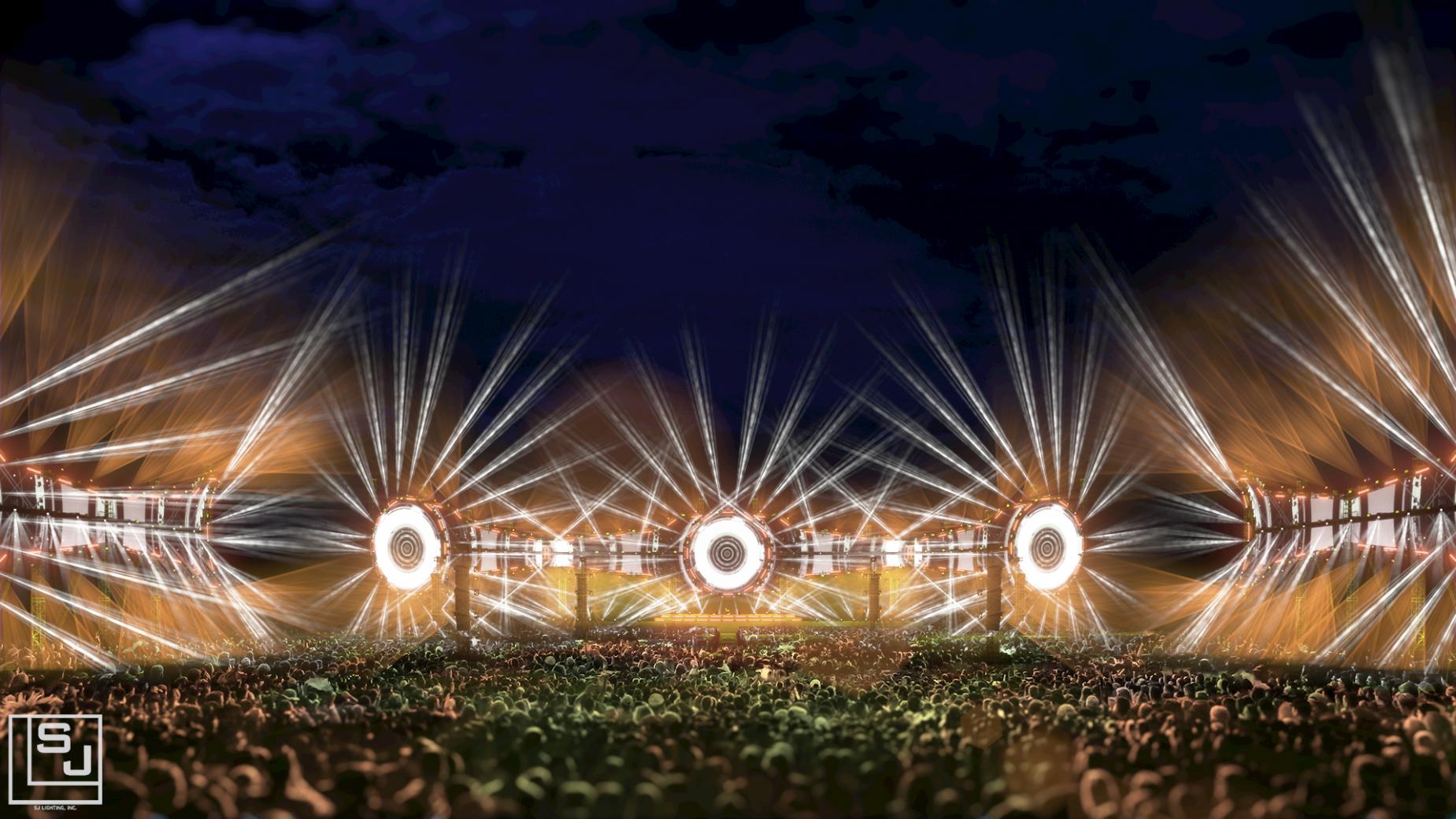 "When you do a stage of this scale and you're coordinating three or four different disciplines, it is always a challenge. Our vendors were fantastic and everything happened very efficiently," says Lieberman. Stageco provided the infrastructure from decking to steel towers. Screenworks supplied video, while VER handled lighting. Audio was provided by 3G. "If you look at the designs, everything is nearly in the same plane," he explains. "We needed to get the video hung in a certain position so that there was no conflicting details that hung in front of it. We had some very tight layers. It didn't hang exactly the way it was drawn in the design plans. We had to make some separation so we could pick things up on motors. So there was a lot of coordination in that–two months' worth."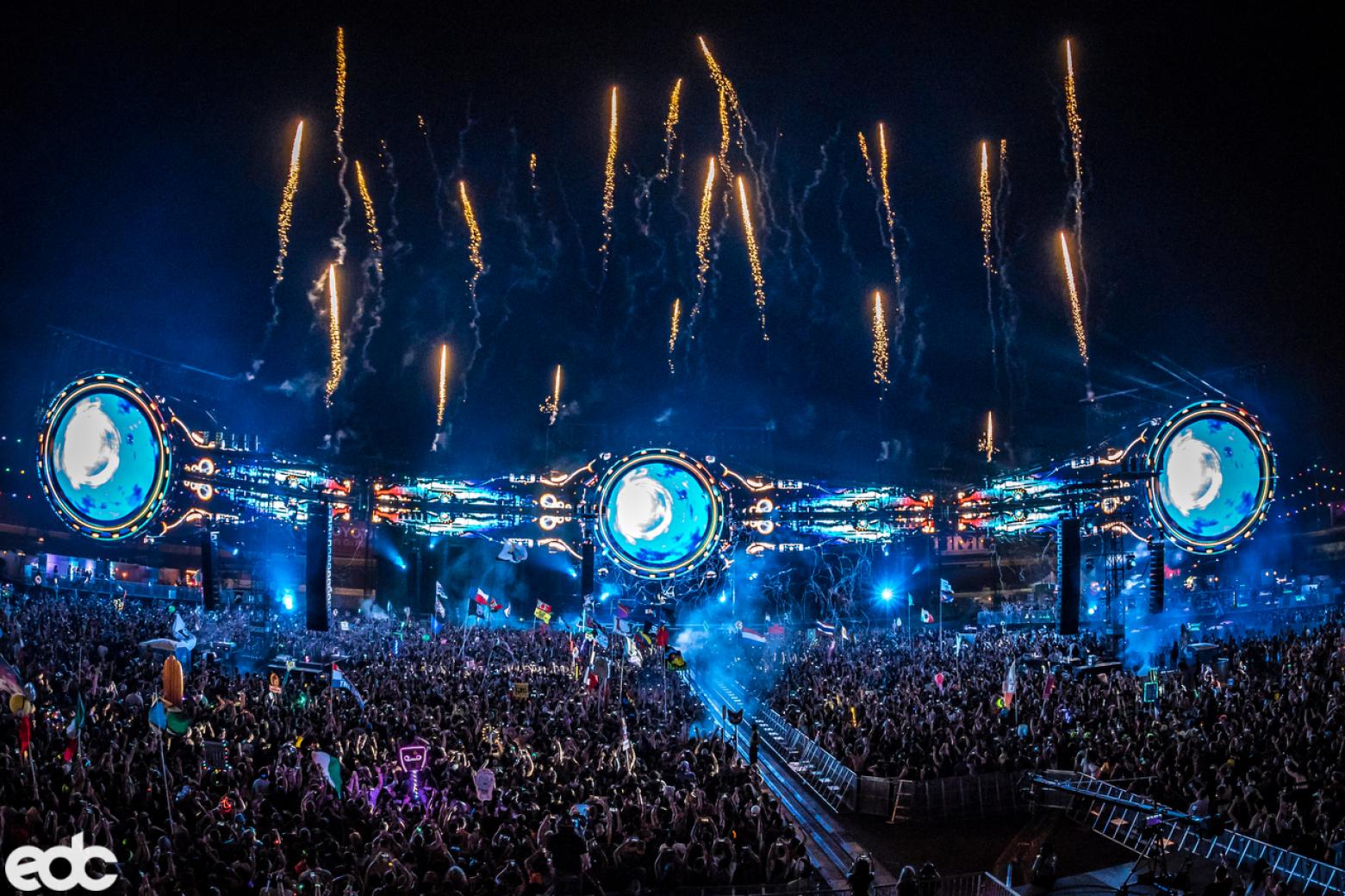 With approximately 2,300 square meters of screen onstage, Screenworks had a mighty task to source all the video. "To my knowledge, I don't know of any screen that was bigger than this," emphasizes Lieberman. "But we tighten the screws every year, and I can't believe how quickly everything went up this year. The rig was flashed on Tuesday, and I was programming the entire system on Wednesday."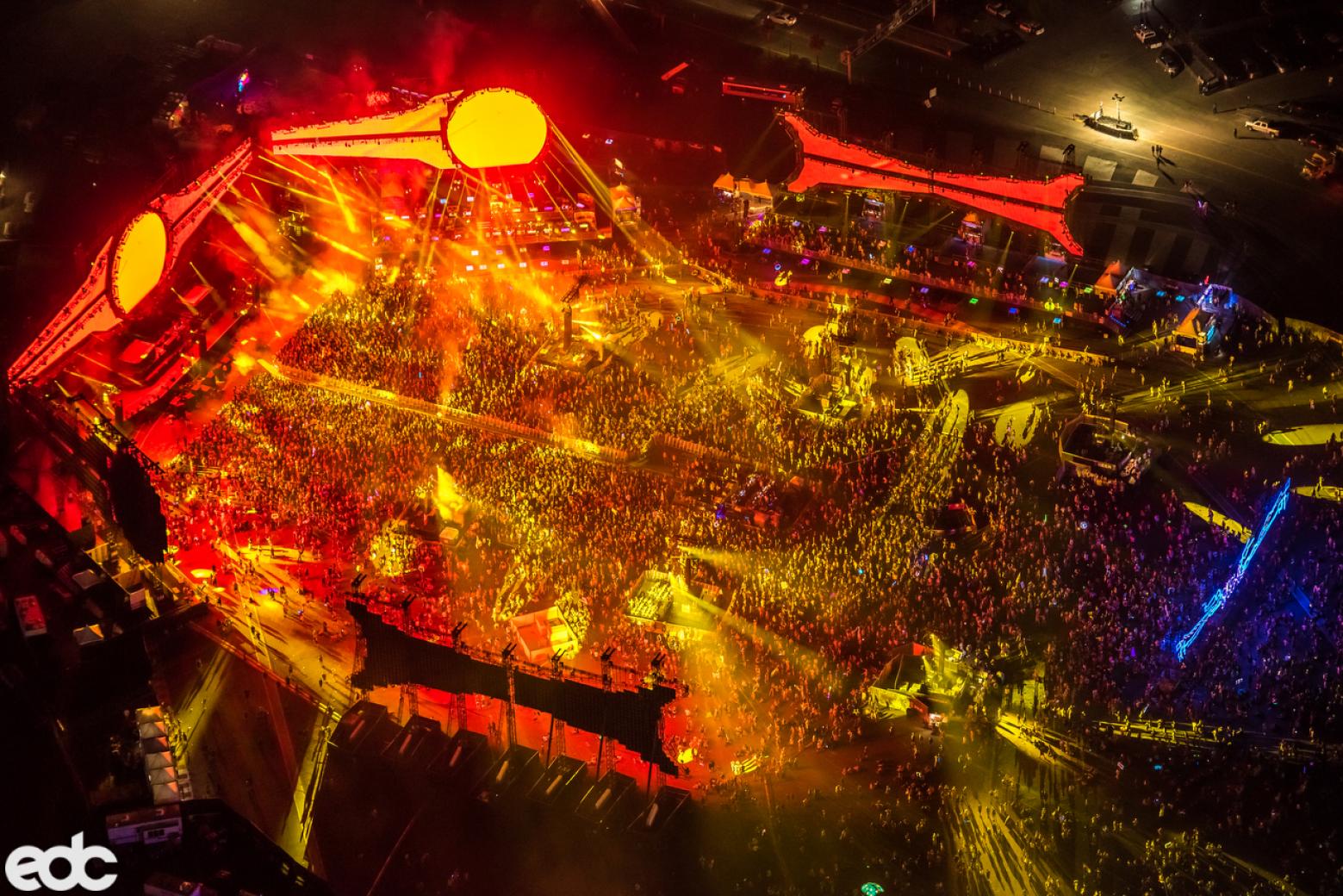 Lieberman and Maxwell T. Robin spent the first night flashing through a thousand lights, and then spent five to six hours programming the massive show. "Everyone in my office participated in this," confirms Lieberman. "Max did a lot of the programming for me on site and some of the tech work. Ben Rehm and Marcus Martinez, who did all our renderings, are also on my in-house team. This is our flagship show that we do every year so it is all hands on deck."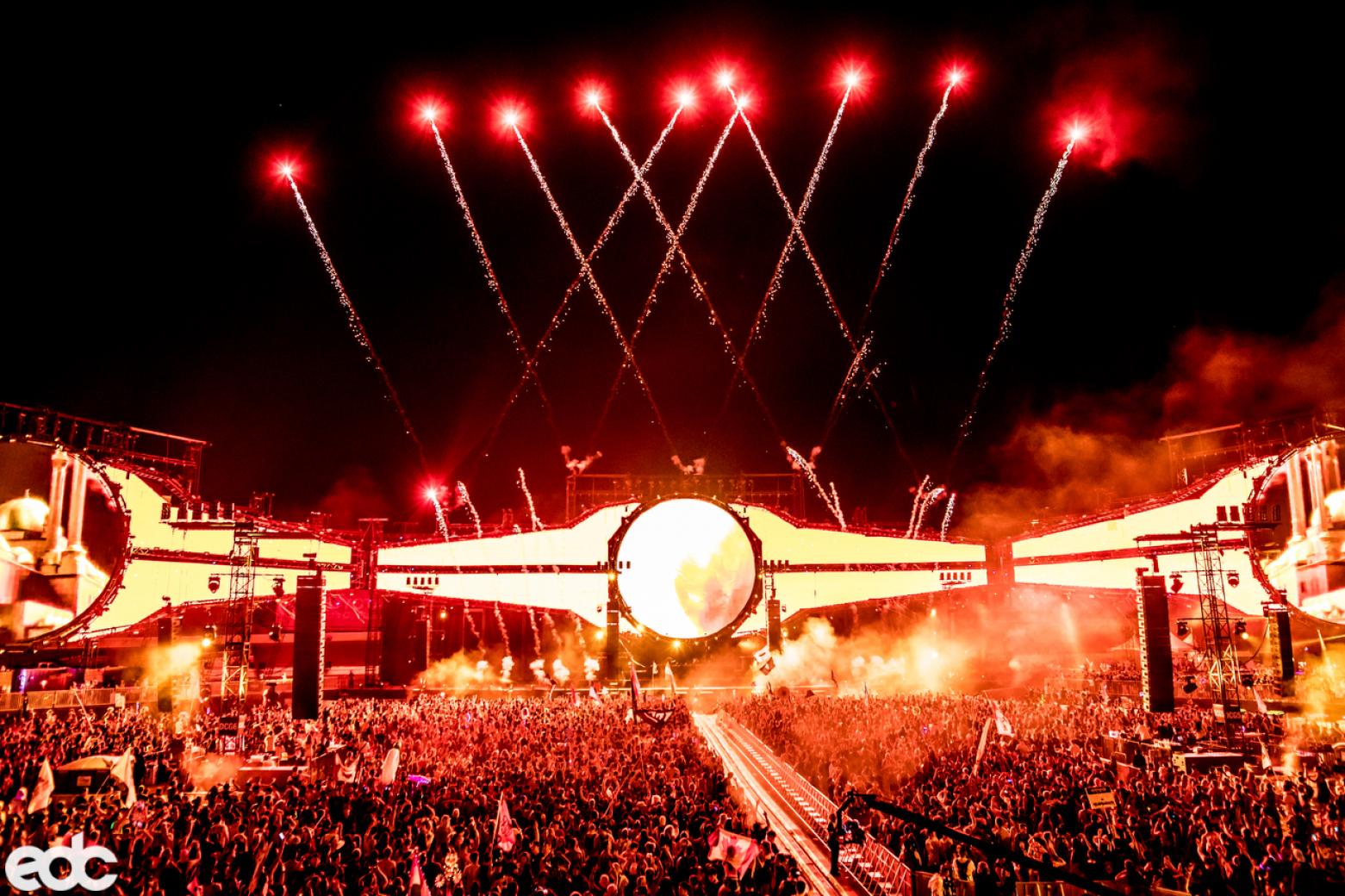 This even extended beyond SJ Lighting. VJ Angelo Isenia used Resolume for the content, and due to the scale of the screen, one of the creators of Resolume, Joris de Jong, flew to Las Vegas to participate on the stage and stayed through the whole show. He said to Lieberman, "I figured since this is the biggest screen I've ever heard of in my life, maybe I should show up and make sure it looks good." Customer service at its finest.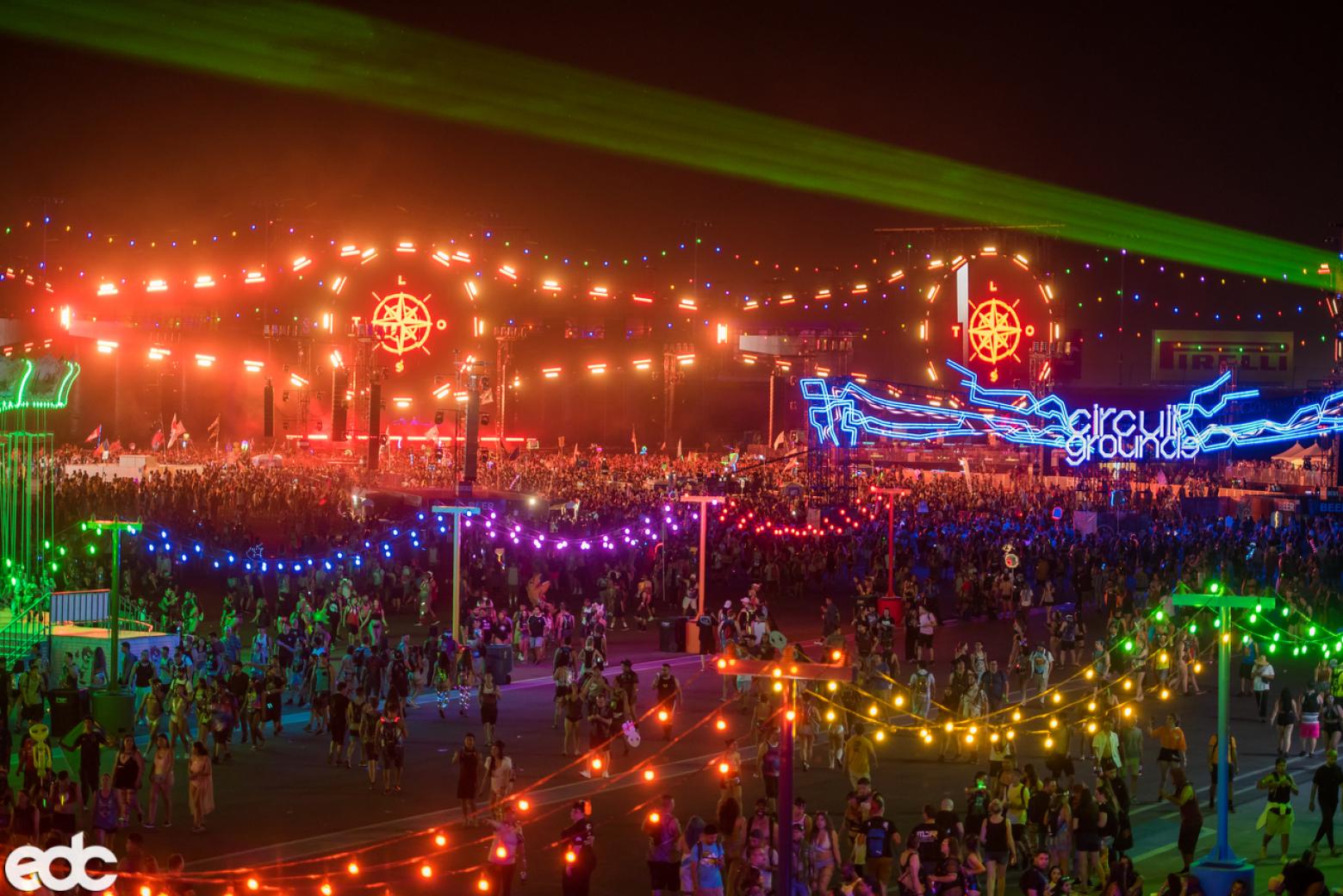 "Electric Daisy Carnival Las Vegas for us is probably the number one show of the year," states Lieberman. "Of all the shows I have ever done, there is really nothing that tops this. Now in Las Vegas at 150,000 people a day for three days in a row from dusk until dawn, it is pretty fantastic spectacle. Pasquale Rotella, CEO of Insomniac, is the mastermind of EDC," continues Lieberman. "Without him, none of this happens. His vision is what we do. Forrest Hunt, executive producer at Insomniac, and I work together on 50 or 60 stages a year. Not only is he one of my closest friends, he is also instrumental to making this happen. It is amazing that we can do this much production so efficiently. To be a part of a team like that when you look at what we've produced is fascinating, and it is very humbling."