Six Questions With... Steve Lieberman of SJ Lighting
By James Hanley | Music Week
November 30, 2017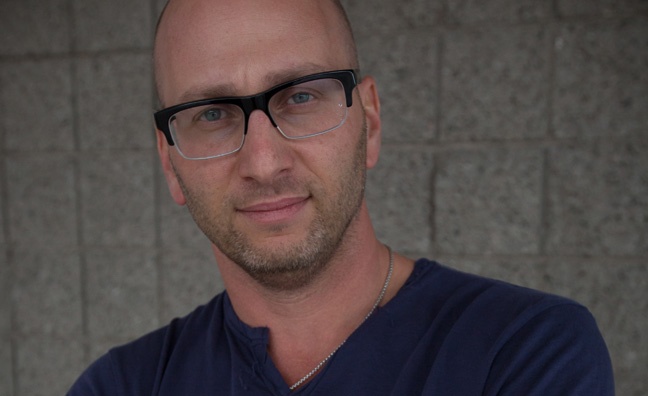 Welcome to the latest edition of Six Questions With..., a weekly short and sharp interview with a live music figure. Email jhanley@nbmedia.com if you would like to take part or recommend someone for inclusion.
This week's Q&A is with SJ Lighting's Steve Lieberman, lighting designer for events such as Coachella and Electric Daisy Carnival.
What was your first job in music?
I've worked in nightclubs and special events since high school. However, one of the most memorable jobs I've had was LD at Webster Hall in NYC. It was three to four nights a week in the grand ballroom running lights and the club was amazing - 60' ceilings, moving truss, fiber optic curtain. Every new toy and trick you could imagine, I was in heaven. We had circus performers on stilts, acrobats deployed from the ceiling - to this day - they have left an indelible mark on my career.
How long have you been in your current role?
My role is in constant flux, so to say how long is a loaded question. I've been working professionally in production, lighting, nightclubs, festivals, raves, whatever you'd like to call it, since 1995. As a designer and a business owner the workload changes based on the current demand of my time. So today it might be design, tomorrow programming, and the day after that accounting... Let's go with 22 years.
What is your favourite thing about working in the live music industry?
There are so many nuances to what we do in this industry, many details come to mind. The walk to front of house at the beginning of a show, through the crowd barricades while the music is playing, is electric. It's quite amazing and 22 years later it's just as exciting today as it was when I started. Being in control of a system and having the ability to create an emotional response in an instant is a powerful feeling. Running your show in time with the music where everything is perfect. It's what keeps me coming back for more two decades later.
What is the one thing you would like to change about the business?
That's a great question. I've never given it much thought; simply because I'm always trying to find new ways to approach the tasks in front of me. I love this industry, I've been an advocate since day one, from teaching class, to speaking on panels, to donating time and services for worthy causes. I'd like to see more industry professionals pay it forward. One thing I have had the unpleasant experience of witnessing throughout my career is a lack of loyalty, honesty, and a good work ethic. Skills can be taught, so if you lack experience don't lose faith, you'll get there. But a bad attitude can really be detrimental.
What has been the highlight of your career so far?
I was told years ago that in your professional life there are three paths you can end up on: job, career, calling. I have been very fortunate to have found my calling. Since my days as the LD at Webster Hall, I can remember friends and colleagues commenting on my timing and innate ability to understand the correlation between music and visuals. And now, decades later I continue to hone and develop my skills in this trade. I can't point out one singular moment as a highlight - every show, every installation, every project we are involved in broadens my horizons. Seeing my network grow and adding friends and colleagues around the world has been amazing. And giving back more than I've taken from this industry to help perpetuate it - that's a standout highlight for me.
What's the best gig you've ever been to?
Another question where I'm asked to tell you which of my children I love the most! There are gigs that are more memorable than others. I was doing a show in the Dominican Republic several years ago. We had set-up a stage on the beach in a town called Juan Dolio. Sasha & Digweed were the headlining act - several thousand people on the beach dancing. Shortly after the event started, thunderstorms and torrential rain came down on us. It was intense. We covered up front of house and went for cover. The music stayed on and the crowd kept dancing despite the weather. One hour later the storm was replaced by a clear sky. The crowd produced energy like I had never felt before, it was as if the storm created a solidarity amongst them. The event continued until about 11am the next day. Words cannot adequately describe it, but if you were there you'll never forget it.