SJ Lighting Redesigns XS Nightclub
July 2015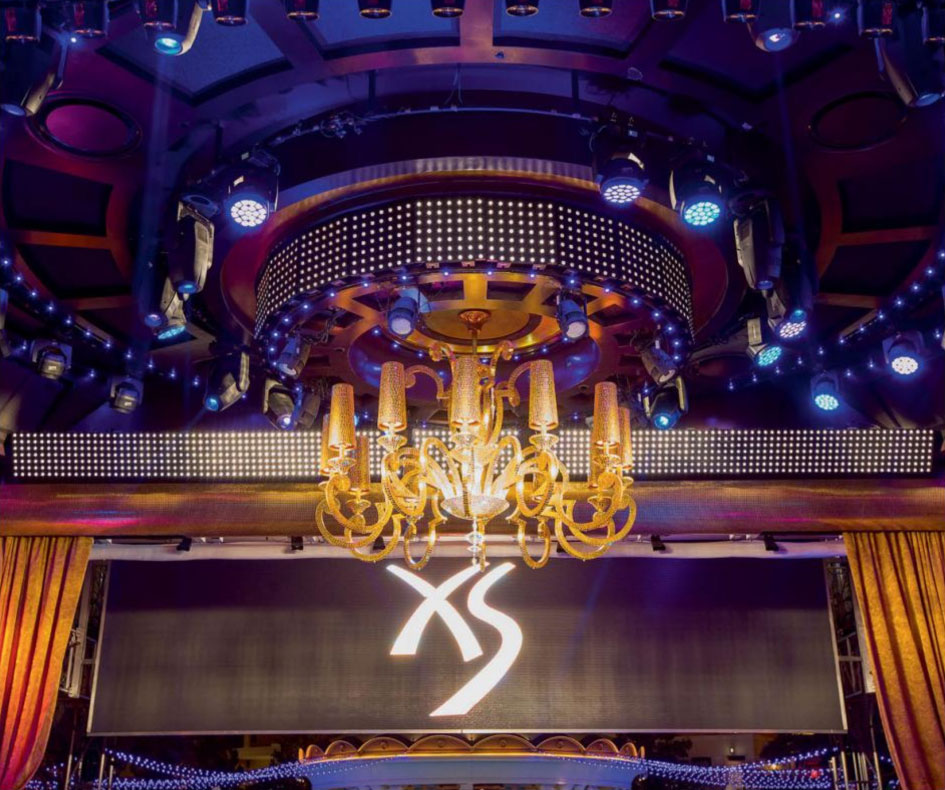 The creative force behind many leading nightclub lighting designs, renowned Lighting Designer Steve Lieberman, was engaged to work his magic on Las Vegas hotspot, XS and give the club a new, more technology driven look.
Among the high-tech features that Steve incorporated into his design was a custom designed DJ booth. "We wanted a booth that allowed the DJ to face front and back," he explained. "We created a 3D video screen with six cubes that displays video on four sides to create a sense of depth." Steve lined the walls, archways and soffits of the club with 80 Chauvet Professional Nexus Aw 7x7 panels. Using a Madrix controller with a grandMA console, visual elements are pixel mapped throughout the venue via the Nexus units.
While the Nexus panels unify the visual landscape at XS, the Chauvet Professional EPIX Strip 2.0 units and struts that support the large DJ video panel provide greater depth and detial to key scenic elements. Like the Nexus panels, this technology is pixel mapped to display images that coordinate with video.
In addition to the Chauvet Professional products Steve also specified Clay Paky B-Eyes, Elation SBX fixtures, Elation Proton Strobes, and Eurolite LED pinspots, as well as Martin MH-5 profiles creating a visually impacting moving light package. One of the most impressive features that people will notice from the moment they enter the club is the pixel detail that has been added to the entire ceiling of the club. Every beam that goes through the venue has been highlighted with Color Kinetics Flex LED strings.