Q&A With Steve Lieberman: From Underground King to One of the Most Respected Lighting Designers in Electronic Music
July 19, 2019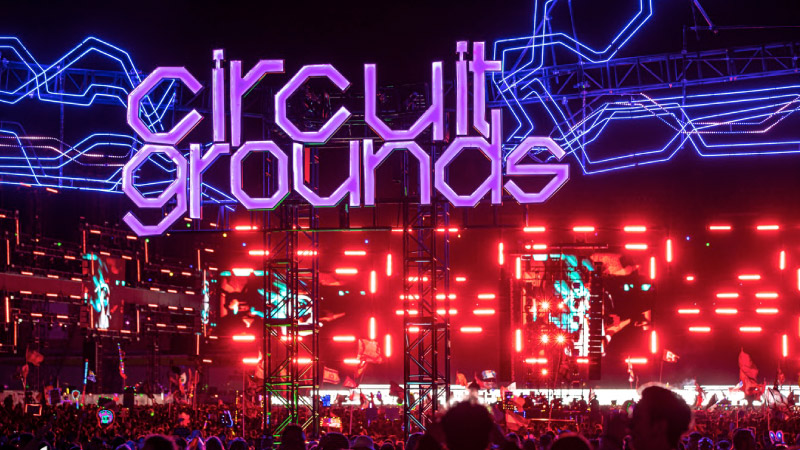 Steve Lieberman designs the lighting rigs for multiple stages at Insomniac's installments of Electric Daisy Carnival all over the world, from Las Vegas to Tokyo. The lighting designer has been there to illuminate the rise of electronic music in the mainstream. He got his start producing and lighting underground dance parties in the 90s. Today, his designs for tens of thousands of festival attendees still manage to capture the industrial grittiness of the raves his career started with.
We sat down with Steve to talk about his recent design for the Circuit Grounds at EDC Las Vegas which featured 1,100 active fixtures, his inspirations as a designer, and what he's got coming up this year.
PRG: Hey Steve! Thanks for sitting down and chatting with us. EDC Las Vegas looked awesome this year and we were so excited to work on it with you. Can you tell me about this year's Circuit Grounds design and what you drew your inspiration from?
Steve: Circuit Grounds is Insomniac and EDC's main production stage, so it needs to be large format, very edgy, electronic and digital. As the name suggests, it's a very in-your-face, aggressive style of environment. This doesn't necessarily reflect the style of music that is played there, but the show is meant to be very avant-garde and production-based. Philosophically, we always start knowing that it is going to be metal work, LED video, special effects, lasers and will have zero scenic elements.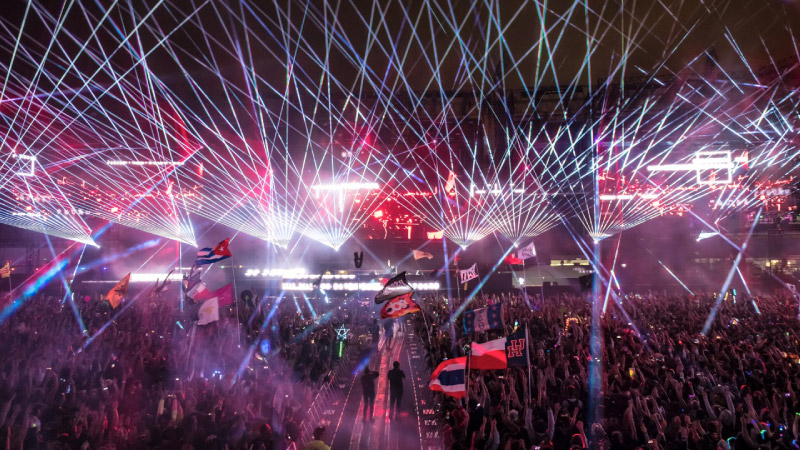 PRG: I'd say that it has a more industrial feel than some of the stages that incorporate elements of fantasy. You say this doesn't necessarily reflect the lineup, but what artists played there this year?
Steve: Industrial is definitely the perfect descriptive word for the stage design. Sonically, it's heavy dance music, not techno, but more popular EDM-style music, people like Martin Garrix who played this year is the style of artist performing there because we can support 40,000 to 50,000 people in front of the stage. We can accommodate at least as many people as EDC's Kinetic Field.
PRG: How long have you been working with Insomniac and how did that relationship start?
Steve: I've been with Insomniac for 18 years or so, maybe a little longer. I've worked in the rave scene and the dance music scene since the early 90's. When I moved to California, I had a lot of connections in common with the people at Insomniac and there weren't a lot of people from my side of the industry who worked in this field. Lighting design is a small industry, so when I came out here it was a natural progression of the relationship for business.
PRG: How has it been seeing the growth of electronic music over the past couple of decades?
Steve: It's been absolutely exponential, like a rocket ship.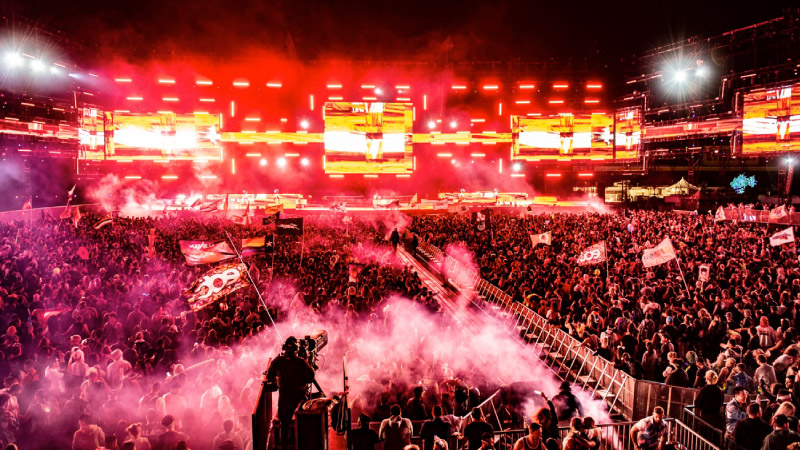 PRG: That must be exciting for you since that's where you got your start.
Steve: Well, you know, when you make decisions based on passion and your own drive and interests as opposed to just purely financial ones - and then they still turn into success - it feels a lot better.
PRG: I bet that's very rewarding. Speaking of financial decisions, do you have a favorite lighting fixture you're using right now or anything you're excited about in terms of gear?
Steve: It's tools of the trade, not the individual pieces of equipment I get excited about. It's the application and execution of a design. If I were to pick equipment for large shows, I like the Robe MegaPointe, Robe BMFL, Mac Viper, VL10s, Clay Paky Mythos. I really like the Color Force II LED Strip from Chroma-Q. I also like the Chauvet Strike Saber, it's a pretty slick little fixture. Those are cool tools and we like those, but as a designer I totally accept substitutions. We don't put a design and say we have to have this exact fixture; we will get something else from the vendor and save some money as long as it's comparable, reliable and will do the job.
PRG: As a vendor, we appreciate that because it saves everyone money and resources. In your experience, what keeps vendor-client relationships strong in this industry?
Steve: Everything in this industry, and I think probably most industries, are relationship-based. So, while company A and B may have the same equipment, I'd rather do business with my friends if there isn't a difference in the quality of the product. When you have someone like Burton Tenenbein involved, who is one of the nicest, kindest human being you will ever come across and also gets things done no matter what, that is a winning situation all around. He's also a great team leader. He comes in, he's got his hard hat on and gets a lot of respect from the guys. If he needs to get in there and help facilitate, he has no problem doing that. He's got tons of experience and understands what it takes to get the job done. From a leadership perspective, he leads by example and is with us until the end. With myself as a part of the client team, and him as part of the vendor team, it's a great relationship with a lot of connection there.
PRG: He's a great guy, we are lucky to have him. What is next for you?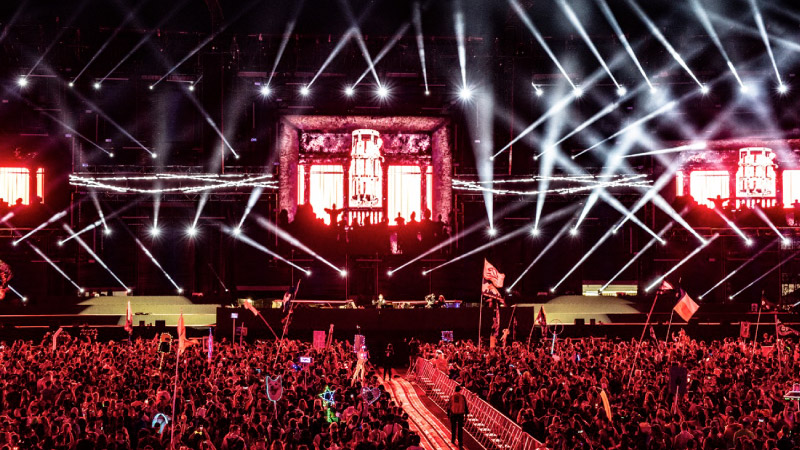 Steve: With Insomniac, we have EDC China, EDC Korea, and EDC Orlando. We are also doing Beyond Wonderland in Bogota, Columbia. SJ Lighting is building clubs – we just designed a place in Dubai, and another in Shenzhen, China. We are updating Prism Nightclub in Chicago. We are designing Wall Nightclub in Miami, and doing updates for XS in Las Vegas, the Hard Rock in Florida. I could go on! We are busy.
PRG: You sure are! I'm glad you could make time to connect with us.