Lights, stage design play part in electronic Escape: Psycho Circus
By Wes Woods II | The Sun
October 28, 2016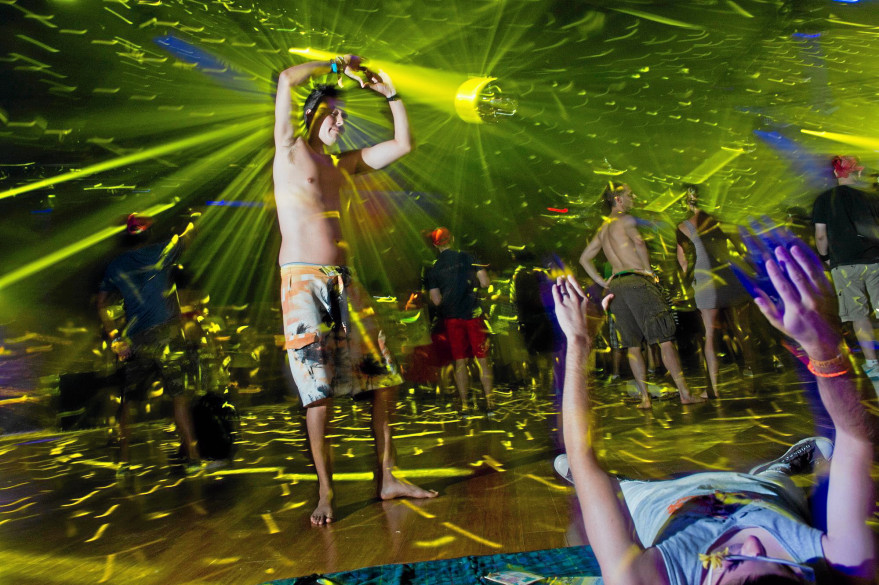 With one press of a button, Steve Lieberman can change an entire crowd's perspective.
Lieberman, and his company SJ Lighting of Westlake Village, is the maestro behind the massive lighting displays and stages at some of Insomniac's biggest electronic music events including the upcoming Escape: Psycho Circus in San Bernardino. He displayed his skills during late September's Nocturnal Wonderland in Devore where fans were oblivious to his part in fading out or bringing in lighting displays to the tempo of the music.
"Everything is run live. I don't know a single song these DJ's are going to play," Lieberman said after he ran the show for a set featuring 3LAU and Audien at Nocturnal Wonderland on its opening night. "The way we have the console set up is I can change things in an instant. It's instantaneous. There's things that are critical. Video and lighting need to match up with the color … purple and green that would look terrible. You want similar color palets."
Escape: Psycho Circus is set for Oct. 28-29 at the National Orange Show in San Bernardino. Performing at the event are some of electronic music's biggest superstars including Coachella Valley Music and Arts veterans like Kaskade, Tiesto, Armin Van Buuren, Eric Prydz, Tchami, Hardwell, Yellow Claw and more.
And Lieberman has a hand in building the stages and running the lights. He said the moments when the music builds or other changes in the song composition are also crucial.
"We might put a laser on a big hit and when the hit goes away we kill the lasers in an instant," Lieberman said. "But all that stuff is set up on the video console, the lighting console and the laser console. You hit a button and it happens exactly when you want it to."
His company was founded in 2001 and with his team there he has helped construct and design for music festivals including the Yuma tent at this year's Coachella festival as well as Beyond Wonderland and Ultra Miami and numerous nightclubs. After Escape, he'll be at EDC Orlando in November.
Lieberman said he has been working in nightclubs since 1987 and still enjoys it.
"I've always loved this music," Lieberman said. "Some groups more than others. I'm more of a house music fan. But I understand what the kids want. And these are the big environments. But yes I absolutely love this music."